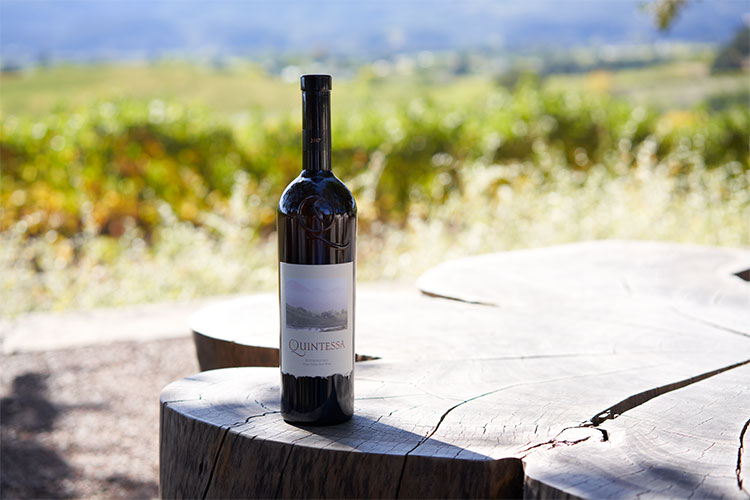 Welcoming the 2017 Quintessa, a Rare and Eloquent Vintage
As a living expression of the estate, each vintage of Quintessa is an opportunity to listen to the unique voice of this property that is shaped by the soils, vines, climate, and human element.
"Every year has a distinct personality, and with each vintage we are working to make a deeper connection between the soils, their terroir, and our practices so that we can interpret the property holistically," notes Estate Director Rodrigo Soto.
In 2017, a warm growing season encouraged both ripeness and striking complexity, resulting in a rare and eloquent vintage that compares to the 2013 in its structure and the 2015 in its power. "As warmer vintages allow the vines to express themselves more fully, 2017 gave us remarkable energy and structure balanced by Quintessa's trademark elegance and finesse, a clear expression of what has made our estate so unique within the Napa Valley over the last thirty years," remarks Rebekah.
In addition to the climatic variables of each vintage, Quintessa has the added uniqueness of five different varieties in the blend, with no two years ever the same. The 2017 Quintessa features an increase of Cabernet Sauvignon, as this well-adapted variety shines in warmer vintages. "Opening the 2017 vintage, I'm excited by the power of its structure balanced by the elegance of its tannins. This warmer vintage gave us a wine that is wonderful to enjoy now, and it will only continue to evolve as it ages," notes Rebekah.
With its lovely layers of generous fruit, complex herb and spice notes, elegant tannins, and finesse, the 2017 Quintessa speaks powerfully and expressively—the very definition of "eloquence."
‍
‍