Tasting Experiences
‍We invite you to explore our tastings below based on the experience that is best for you. For questions or to reserve your experience, please call 707.286.2730 or send us a note to [email protected].
_____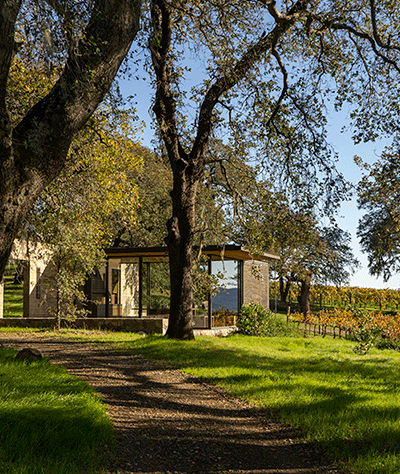 Autumn at the Estate
Please email our Guest Services Concierge team for inquiries at [email protected].
Approximately 90 minutes | Up to 5 guests
$300 PER GUEST*
Quintessential Experience
OUR QUINTESSENTIAL EXPERIENCE fuses world class wine and the stunning beauty that surrounds us. As your hosts guides you to a private, open-air pavilion surrounded by rolling vineyards, you will explore the nuances of our unique terroir and discover how our rich and diverse soils shape the character of our estate. Your pavilion will offer a breathtaking view of the estate – one of the quintessential vistas in the Napa Valley – while your host presents a flight of current and library vintages of Quintessa and two barrel samples that comprise the final blend.
Approximately 90 minutes | Up to 8 guests
$225 PER GUEST*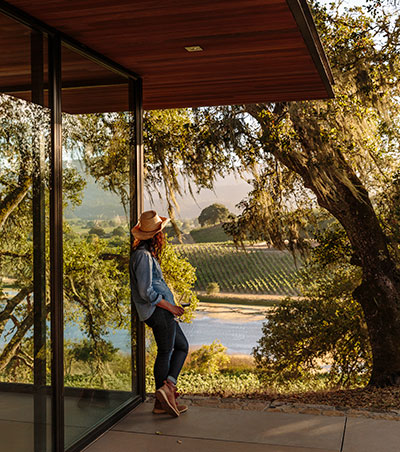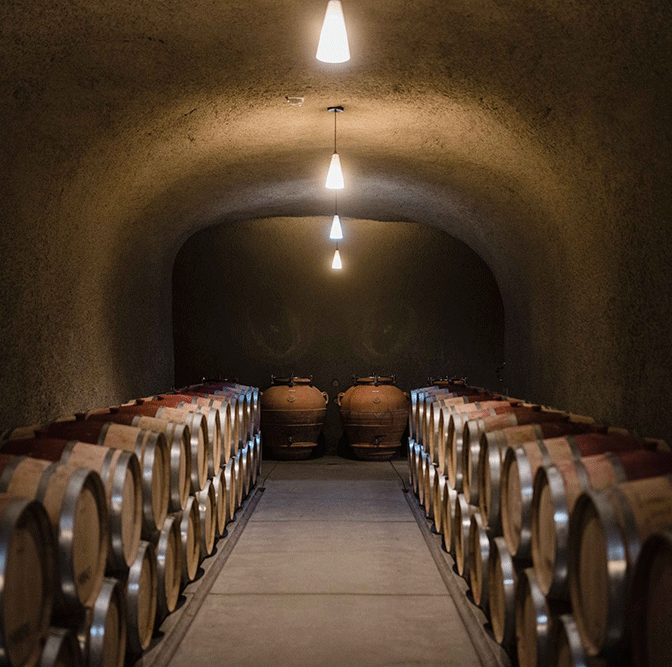 Collector's Experience
OUR COLLECTOR'S EXPERIENCE begins with a tour of our custom-designed gravity flow winery. Your host will guide you through our fermentation, winemaking, and aging processes, followed by a walk through our 17,000 square feet of caves. You will enjoy current and library vintages of Quintessa along with a barrel sample destined for the final blend of Quintessa.
Approximately 90 minutes | Up to 4 guests | Available Saturday-Sunday
$200 PER GUEST*
Estate Experience
THIS ESTATE EXPERIENCE begins with a privately hosted walk through the natural surroundings of Quintessa. You will enjoy sweeping views of the Rutherford appellation as your host expands on our holistic philosophy around organic and Biodynamic® farming practices. Following your walk, you will explore a lineup of current and library vintages of Quintessa in our tasting salon. Your host will share our approach to winemaking and the vision of our estate.  
Approximately 90 minutes | Up to 6 guests
$175 PER GUEST*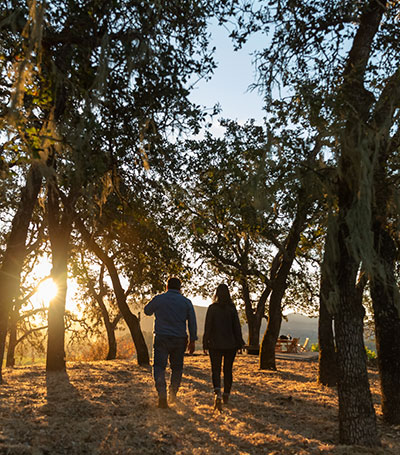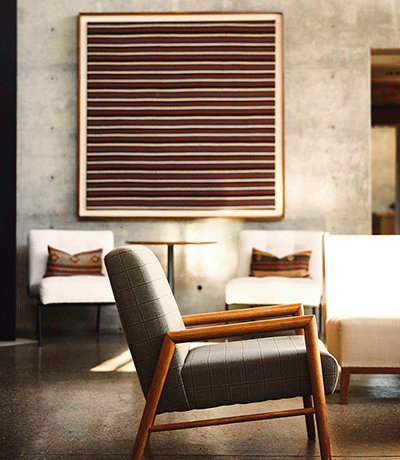 Communal Estate Experience
OUR COMMUNAL ESTATE EXPERIENCE brings to life the convivial spirit of wine. Alongside one additional party, your host will guide you on a walking tour of the Quintessa estate. You will enjoy the natural surroundings while learning more about our organic and Biodynamic farming practices. A seated tasting of current and library vintages of Quintessa will follow.
Approximately 90 minutes | Up to 4 guests
$125 PER GUEST*
PLEASE NOTE WE ARE CLOSED ON TUESDAYS AND WEDNESDAYS AND WILL DO OUR BEST TO RESPOND TO YOUR INQUIRY AS SOON AS POSSIBLE.
*Plus CA sales tax. Reservations for these experiences are available to visitors by appointment only between 10 a.m. and 3:30 p.m. Thursday-Monday. Appointments are reserved with a credit card, to be charged the full reservation fee at the time of booking. Full refunds will be provided for cancellations with 24 hours advance notice. Due to the intimate nature of our tasting experience, we are unable to accommodate guests under the age of 21. Reservation fees apply to all guests participating in our experience.

Panoramic: Pavilion Terra
When you become a member of Vineyard Circle or join our preferred list, you will receive invitations to a variety of special experiences at Quintessa.
Location & Contacts
1601 SILVERADO TRAIL SOUTH, SAINT HELENA, CALIFORNIA 94574
GENERAL INQUIRIES & RESERVATIONS (707) 286-2730 or [email protected]
WINE ORDERS & CUSTOMER SERVICE (707) 286-2745 or [email protected]