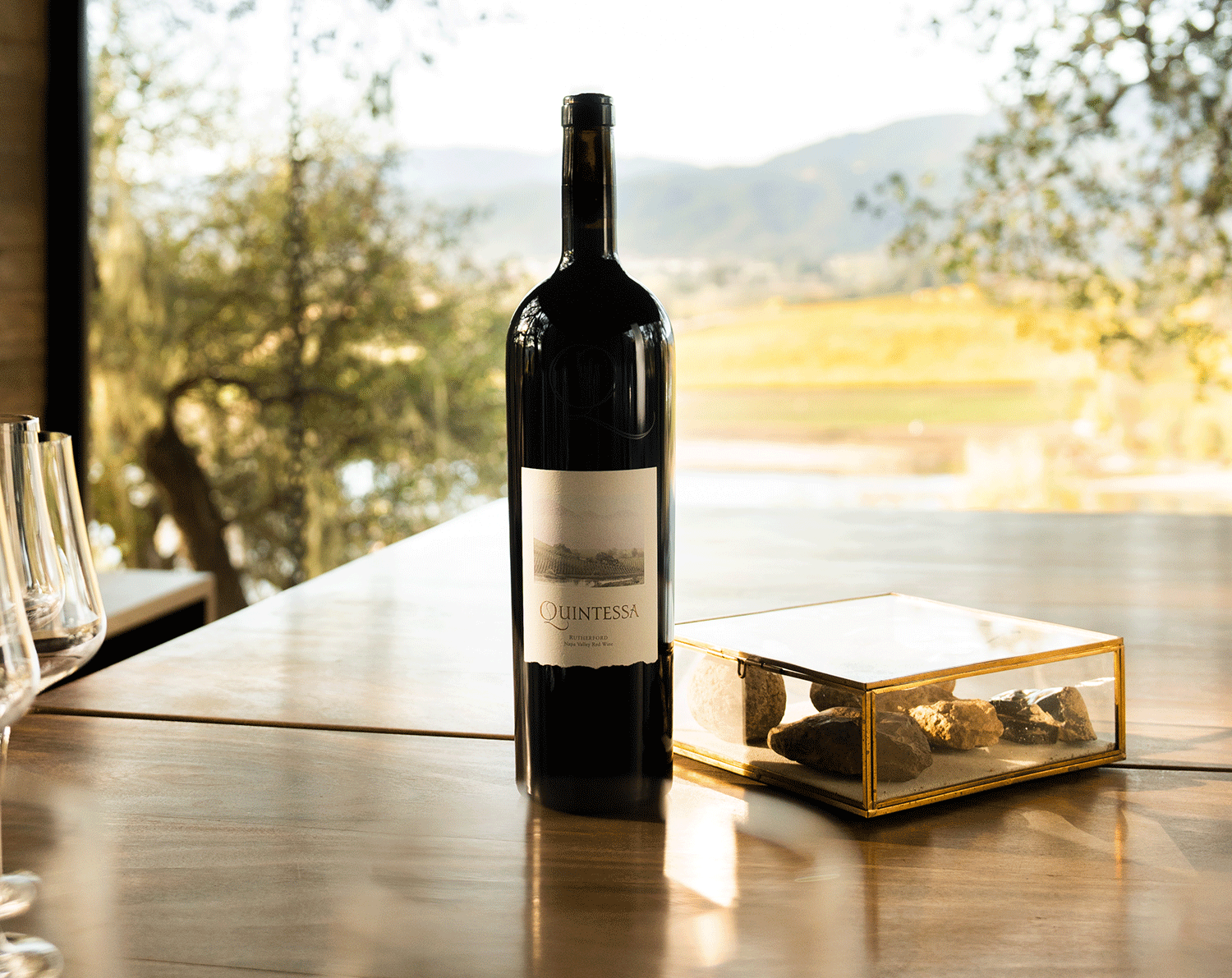 The 2020 Quintessa
In hindsight, 2020 was a bellwether year, a season that tested—and ultimately affirmed—our pinpoint understanding of each vineyard block, the kind of wine it wants to produce, and the proactive farming it needs to fulfill that potential. The mosaic of our estate vineyard gave us a wide-ranging palette of unique site expressions to work with for our final blend.
Low winter rainfall and a warm growing season produced small berries with the potential—considering their high skin-to-juice balance—for concentrated flavors and substantial tannins. Flavors and aromas developed quickly, and we began harvesting early, the first week of September.
Like every Quintessa vintage, 2020 is complex, concentrated, and fresh. A core of dark fruit—black cherry and cassis—is wrapped with a swirl of sweet clove spice and savory crushed herbs. Layers of structured tannins reveal the mineral character of Quintessa's terroir in a distinctive year. From aromas and flavors to texture, structure, and sheer vibrancy, the wine is balanced, moving seamlessly into a juicy, polished finish.
What our vineyard also delivered under extreme conditions was the consistent quality of years past, each block offering up the unique flavors we've come to identify with that place. In our Corona Block, for instance—an energy-laced, high-elevation knoll overlooking the varied hills and hollows across the estate—fruit flavors gave way to savory minerality, in 2020 as before. Understanding each aspect and elevation, and responding individually, allows us to amplify the character that a block naturally expresses. It gives us the tools to blend a wine that speaks of the entire estate through the clear voices of its parts. Our 2020 Quintessa is an energetic expression of a memorable year.