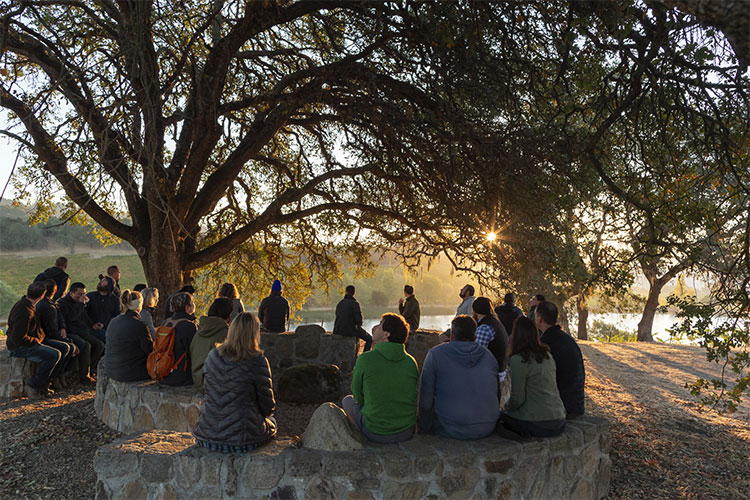 Quinta Essentia: Five Elements, One Estate
In 1989, when Valeria and Agustin Huneeus began mapping out vineyards on the ancient uplifts and swales of their distinct property, they were confident it could produce a wine of exceptional elegance and complexity.
Inspired by the old world estate model, their intent was to make a single wine each year that would best express this diverse land, transforming soil, vine, climate and energy into something greater than those parts.
This diverse property in the heart of Rutherford is named Quintessa to reflect the five essential elements on our land—working as one organism to produce a single world-class wine. The vineyard, the winery, the hospitality center and the family's home beside Dragon's Lake comprise the four main elements.
But on the greatest properties in the Old World, a fifth element is found—a spiritual place, a place for reflection and connection. At Quintessa, this connection is embodied in a circle of interlocking stone benches under ancient blue oaks in the center of the estate. From this outlook, we are reminded to care for this property with the intent of revealing its true uniqueness, its voice. This is the inspiration behind all that we do: our spiritual place, our fifth element, our "Quinta Essentia."
‍